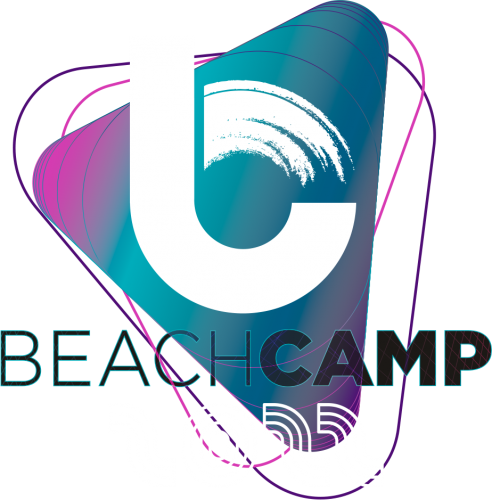 Grades 7-12 • Fort Walton Beach, FL
When & Where is Beach Camp?
June 12-17, 2022
Fort Walton Beach, Florida
Parents, keep reading to see what your student will experience at Beach Camp.
Not a parent? Use the Go, Give, and Serve buttons below to see how you can get involved.
Please attend ONE meeting in the Student Ministry Building at either campus:

Wednesday, June 1, 6:30–7:30 p.m.
or
Sunday, June 5, 12:30–1:30 p.m.
If you are in need of financial assistance for Beach Camp 2022, please click here to apply for a scholarship. If you have additional questions, please e-mail planostudents@prestonwood.org.
Beach Camp merchandise pre-orders are now closed.
Photos from Beach Camp 2021
watch Beach Camp 2021 Recap
watch worship from Beach Camp 2021
See what parents & students  have to say about Beach Camp
"Beach Camp is important to me because of the relationships built there and the opportunity to have amazing worship and hear great speakers. It's truly a life-changing week."
"For me, as a leader, it's just as much of a 'get-away with God' as it is for the students. If you get to go with a group of students you lead, you connect with them on the whole level, from not only traveling together but, of course, on a new spiritual level with their walk – something that may not happen quickly if you weren't at Beach Camp together."
"Beach Camp is important to me because it pushed me to put down distractions and also get away from them in order for me to hear all that the Lord wanted to tell me and teach me in that season."
"It's a good way for kids who don't normally get that alone-time with God to experience it and see how much of an impact and difference it can make."
"Beach Camp is important to me because it is an opportunity for me to remove myself from the distractions of everyday life and fully focus on growing my relationship with the Lord and have fellowship with my friends."
"Beach Camp is important to me because it is where my friendships grew. One of my friends in my LifeGroup was baptized on the last day, so even though I was sad to leave, that was a pretty amazing day to see my friend grow closer to the Lord."
"Beach Camp is important to me because it really opens my heart to anything God has in store for me, and it's a place to really see what God is all about and strengthen my relationship with Him."
"Beach Camp is a great opportunity for students to live in community and learn how to be still and meet with Jesus. Sitting on the beach with hundreds of students during Silent Sounds each morning is special. The Prestonwood Students staff works year-round to make this event special for our students. Your student will encounter Jesus on this trip! Beach Camp is also a great opportunity for parents to serve! Trust me, you do not want to miss this special opportunity!"
"Beach Camp is important to me because it changed my life and changed my friends' lives and really allowed us to be transparent to each other and be able to grow in our walk with the Lord."
"Beach Camp is important to me because it gives me an opportunity to bring my friends to Christ! I love how I can just ask my friends, "Hey, do you wanna go to the beach and learn about Jesus and have rec and stay in condos?" Of course any person will say yes, and I'm so happy I asked one of my close friends because at Beach Camp this past summer, she rededicated her life to Christ! None of that would have been possible without Beach Camp!! Along with that, I grew much closer to Christ, and I'm so thankful for Beach Camp!"
"It's important because as my first year in Texas, it allowed me to connect with leaders and students, and secondly, it really gave me an insight on where my group was spiritually."
"Beach Camp is important because kids are around other believers, and I think they get to be free to truly feel what worship is like. They also feel supported, and it gives them courage to take that into the school year and the rest of their life."
"It's the best way to learn more about God, connect with your friends, and meet new friends."
"Beach Camp is important to me because it taught me that our Father in heaven never leaves us. Whether things go our way in life or they don't, God never leaves our side. God loves us because we are His creation, and I didn't learn that until Beach Camp in summer 2021. Jesus gave up His life for us, so that we might spend eternity in heaven with our holy Creator. I realized at Beach Camp that we have to give up certain things in our life to draw closer to God. My leader told me this: If you don't bend your knee, God will break it. You will bow down to Him one way or another; you get to choose. Beach Camp ultimately helped me learn that God is our everlasting Father, even greater than anything you can possibly ask for on earth. And if you want to play games and have fun with friends while drawing closer to God, Beach Camp is definitely the place. If anyone is ever on the fence about going, I would highly recommend going to Beach Camp because you never know how God will change your life."
"Beach Camp is important to us because it's a time that our daughter can take a step back from the noise of everyday life and spend time in the Word investing in herself and her relationship with the Lord, all while being invested in by the church and our Prestonwood Students staff. It's an opportunity to build relationships with friends and have accountability in her walk with the Lord."