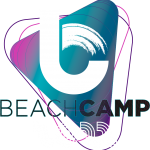 Beach Camp 2022 Resources
2022 SCHEDULE
MONDAY (June 13)
5:00 a.m.
Load Buses at Prestonwood Plano Campus & North Campus
5:30 a.m.
Buses depart for FL (lunch stop on buses)
6:00 p.m.
Buses Arrive/Dinner
7:00 p.m.
Worship
9:00 p.m.
Buses: Village Church → Resorts
11:30 p.m.
Lights Out
TUESDAY (June 14)
8:00 a.m.
Breakfast
8:45 a.m.
Silent Sounds
10:00 a.m.
Family Groups
11:00 a.m.
Buses: Resorts → Rec
11:30 a.m.
Rec
12:00 p.m.
Buses: Rec → Resorts
12:30 p.m.
Lunch
1:30 p.m.
Free Time
5:00 p.m.
Clean Up
5:30 p.m.
Dinner
6:30 p.m.
Buses: Resorts → Village Church
7:30 p.m.
Worship
9:30 p.m.
Buses: Village Church → Resorts
10:00 p.m.
Curfew/Condo Time
11:30 p.m.
Lights Out
WEDNESDAY (June 15)
8:00 a.m.
Breakfast
8:45 a.m.
Silent Sounds
10:00 a.m.
Family Groups
11:00 a.m.
Buses: Resorts → Rec
11:30 a.m.
Rec
12:00 p.m.
Buses: Rec → Resorts
12:30 p.m.
Lunch
1:30 p.m.
Free Time
5:00 p.m.
Clean Up
5:30 p.m.
Dinner
6:30 p.m.
Buses: Resorts → Village Church
7:30 p.m.
Worship
9:30 p.m.
Buses: Village Church → Resorts
10:00 p.m.
Curfew/Condo Time
11:30 p.m.
Lights Out
THURSDAY (June 16)
8:00 a.m.
Breakfast
8:45 a.m.
Silent Sounds
10:00 a.m.
Family Groups
11:00 a.m.
Buses: Resorts → Rec
11:30 a.m.
Rec
12:00 p.m.
Buses: Rec → Resorts
12:30 p.m.
Lunch
1:30 p.m.
Free Time
4:30 p.m.
Clean Up
5:30 p.m.
HS Load Buses for Dinner
6:00 p.m.
JH Load Buses for Dinner
7:00 p.m.
Group Picture
7:15 p.m.
Baptism
7:45 p.m.
Worship
8:20 p.m.
Buses: Return to Resorts
8:30 p.m.
Curfew/Condo Time
10:30 p.m.
Lights Out
FRIDAY (June 17)
5:30 a.m.
Load Buses @ Condos
6:00 a.m.
Buses depart for TX
8:00 p.m.*
Buses arrive @ Prestonwood Plano Campus & North Campus
*Approximate time
Note: Breakfast is not provided on Monday morning, and dinner is not provided on Friday evening.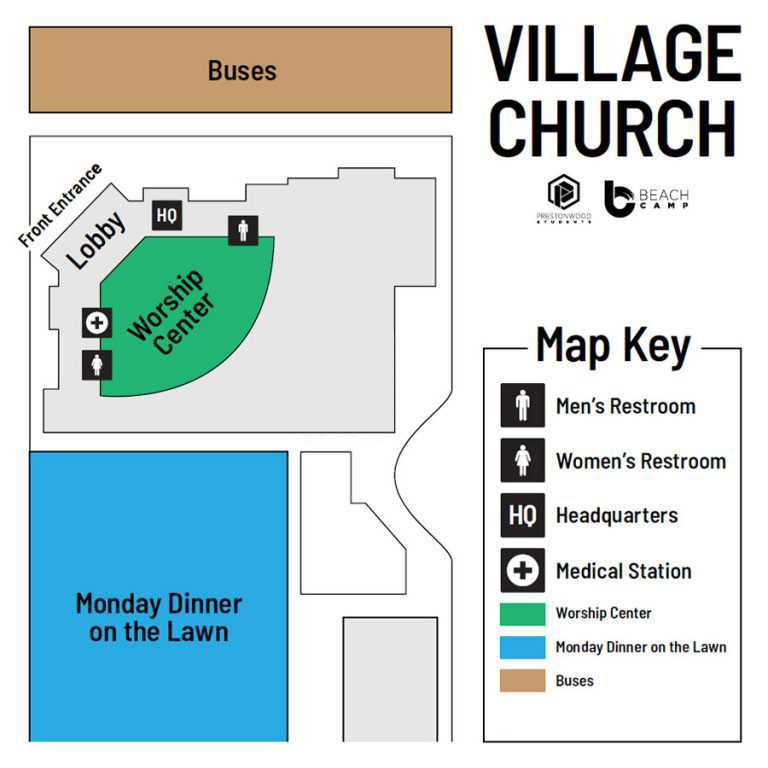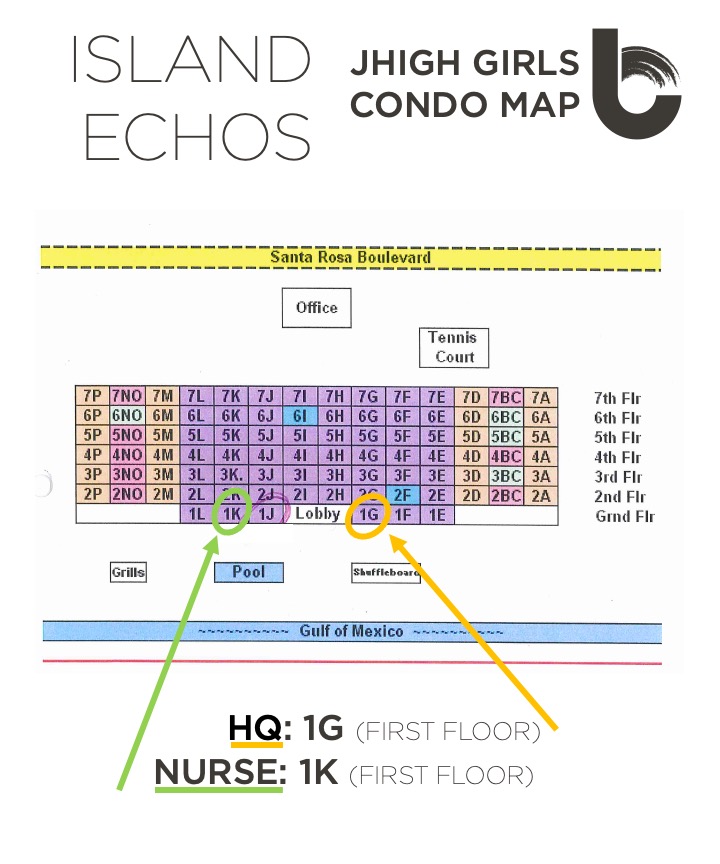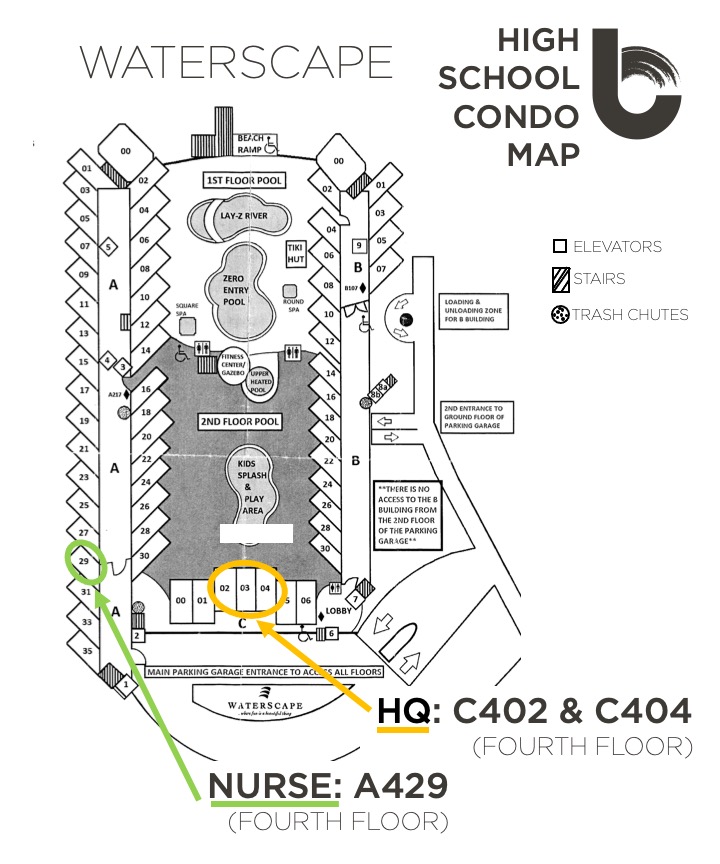 CONDO CLEAN UP
Put all furniture back in place.
Clean up all trash and take to garbage chute.
Make a list on the back of the card of things broken and who is responsible for any damage.
Be sure all clothes and personal items are gathered and packed.
Put all used linens (towels and sheets) in the laundry machines.
Be outside with luggage at 5:30 a.m.
Be sure to take all air mattresses, pumps, and surge protectors to the service team at the bus in the morning.
EMERGENCY CONTACTS
Plano Campus
North Campus
Jordan Whicker (HS): 254-715-5740
Cole Travis (HS): 903-818-6272
Bryant Forshee (JHigh): 479-926-5456
Grayson Frank (JHigh): 940-613-5166
Bree Martinez (HS Girls): 562-665-4148
Tara Trahern (JHigh Girls): 318-535-4201
Anna Fly (Girls): 615-519-7847
Student Ministry Offices: 972-820-5360
Student Ministry Offices: 972-798-6726
Jameson Barker (Leaders): 812-786-6230
FAQs
Will there be adult supervision in every condo?
Yes. Safety and security are our chief concerns. We will have at least one adult leader in every condo unit.
Will students be available to roam freely at any time during Beach Camp or will they be in a supervised environment?
Students will have adult supervision at all times during Beach Camp. Students will be escorted by their adult leader to and from their condos and the beach. Also, no students will be allowed to remain in the condos during free time.
What if my student has a food allergy?
All food allergies and medical conditions need to be documented in online registration and reported to the Beach Camp Nurses through an online form that is available as of June 1. Certain food allergies can be accommodated at Beach Camp. Please contact the Prestonwood Students Office for more information.
What do I do with my student's medication?
All medication MUST be turned in to the nurses prior to leaving for Beach Camp. An online form is available as of June 1 for you to add detailed instructions to turn in with the medication.
Can my child bring electronic devices such as a cell phone, tablet or laptop?
Students may bring their cell phone or tablet to Beach Camp at their own risk. Laptops are not allowed.
What are the transportation arrangements?
All students will be transported to, from, and around Fort Walton Beach on Echo Transportation charter buses.
What should I do if I need something (toilet paper, wristband, t-shirt, sheets, etc.)?
Go to HQ (see map)!
LIFEGROUPS
LifeGroups provide an opportunity for students in grades 7-12 to learn God's Word and explore their faith. Facilitated by dedicated adult leaders, LifeGroups encourage students to interact with their peers while growing together in a fun environment of worship, master teaching, and Bible study.
Plano Campus
Sundays, 9:30 and 11:00 a.m.
Junior High: Sports & Fitness Center Gym
High School: Student Ministry Building
North Campus
Sundays, 10:00 a.m.
Student Ministry Building
Prestonwood en Español
Sundays, 12:45 p.m.
Student Ministry Building, Plano Campus